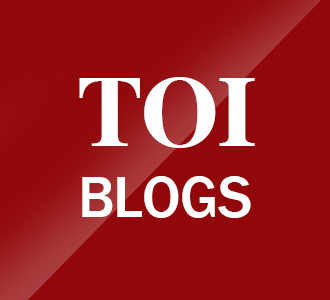 Independence Day has many resonances for me but this year of the pandemic, the year 2020, has a peculiar twist. It was my first experience of life in a closed community environment with many shared common spaces. So far I had had one occasion to agitate gently about the paan/gutka marks on the walls of the garages in the parking lot. It had evoked absolutely no interest or response. Not even acknowledgement when it was so evident. Now to have the horrible spit on my landing on the first floor was disgusting. My newest large white ceramic flower pot with the areca palm was defaced. And that too on 15 August! It must have happened at night but I saw it red and fresh early in the morning when I collected the newspaper.
Seething with indignation I decided to document it and find the trail. It led quite clearly to a large Tata SUV parked next to my very modest Maruti. The footboard of the SUV had a similar fresh mark and a blue packet of Rajnigandha lay on the ground where the driver's door opens. It doesn't need a Sherlock Holmes to figure out which flat the SUV belongs to.
I wanted to do battle. But how? I sent the pictures to the young couple who have recently bought the flat above me and are renovating it. Their landing was also in danger of being targeted since the owner of the SUV, a civilian, lived on the third floor just beyond their front door. The husband is a serving Army Officer with a very pleasant and courteous wife who apologised in advance for any inconvenience I might feel while their work was in progress. It was a gesture that needs to be admired. I was grateful that such civilized people would my immediate neighbours specially since I was in the totally wrong age group (way beyond 65) and ALONE.
When the garbage collector came by I showed my Independence day gift to the neighbour who shares the landing on the first floor. Her eyes opened wide and she put her hand over her mouth and said "HAAW"! Clearly horrified but not likely to join me in battle. We, the elderly, are not supposed to step out and be able to do anything for ourselves. I feel almost guilty to be even alive.
But hadn't spitting been declared to be a punishable offence? And urination too? All the labour and the guards and other passers by use what I call Piss Corner quite freely. I have brought that to the attention of our Ward authorities but nothing much happened. The pissing continues. Will spitting even be taken seriously?
What if this particular spit in my flower pot is COVID positive! Quickly I shut the door and turn on the fan full speed. They say the COVID virus can live a long time. Should I sanitise the mark? Perhaps it is too late already. I decide to leave the pot there, mark and all, in the hope the spitter might be shamed.
I shared this experience with a friend in the same category of WOMAN and ELDERLY who lives in another sector which has more independent houses than Flats. Shamed? She said, "You are optimistic!" This is habit, and proceeded to educate me. It is a male thing, she said. Animals such as tigers squirt their scent to mark territory. Dogs do pretty much the same thing as is evident if you look around. Human males salivate and will spit to assert their self perceived superiority. "I have traveled in rural areas and have seen it happen frequently." I guess the same people in a different setting cannot change overnight. Paan and gutka just make it worse.
"Have you not noticed that the pillars of many flyovers have been painted with attractive bold pictures? Tell me why."
"A woman CEO?" I venture very tentatively. At least the marks won't show!
The Covid pandemic makes the spitting habit untenable. But habits die hard.
DISCLAIMER : Views expressed above are the author's own.
tinyurlis.gdv.gdv.htclck.ruulvis.netshrtco.de
آموزش سئو