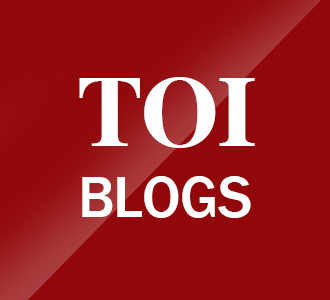 The disruption of food systems by Covid-19 and its impact on the availability of nutritious food in large parts of the country has brought to light the importance of the Take-Home Rations (THR) programme and its potential to deliver fortified food to the last mile in the country. The THR programme is unique in its reach and scale; it is also well resourced with a budget of Rs. 13,500 crore and hundreds of millions of beneficiaries. The current crisis presents a window of opportunity for THR to fully realise its promise and transform India's nutrition security scenario.
India is home to one-third of the world's stunted children (4.7 crore) and half of the world's wasted children (2.6 crore). Nearly 41% of children less than five years old are anaemic. To combat malnutrition, the Government of India launched the Integrated Child Development Services (ICDS) programme in 1975; it offers a variety of nutrition and health services for the first 1,000 days of life. This time span is vital for preventing long-term consequences associated with malnutrition, particularly during pregnancy and also when infants transition out of breastfeeding.
Institutional framework for addressing malnutrition
An important component of ICDS is the Supplementary Nutrition Programme (SNP); it aims to fill the gap in nutrition in children under six as well as pregnant and lactating women. The SNP's target is to provide hot cooked meals to children 3-6 years who come to the centre daily for preschool classes and micronutrient-fortified and energy-dense food for children 6-36 months and pregnant and lactating women. This food is distributed once a month for the mother to take home and use and hence the term Take-Home Ration. The programme stipulates that THR should meet 50% of the daily recommended dietary allowance per beneficiary.
In 2005-06, the Central Government began to support at least 50% of the THR expenditure for all states and union territories. No other country in the world has a supplementary nutrition programme of this nature. Thanks to this initiative, combined with other key interventions, malnutrition numbers in the country have been steadily dropping. The percentage of stunted children under 5 years of age fell from 48% in 2005 to 34.7% in 2019. The share of underweight children also dropped, from 43% to 33.4% in the same period. Over the years, the coverage has steadily expanded to cover all 29 states and 7 UTs, reaching 8.5 crore children under 6 and 2 crore pregnant and lactating women across the country. However, a lot still needs to be achieved.
From food security to nutrition security
Big disruptions often bring with them opportunities for path-breaking changes. With the pandemic, we have a chance to look at THR from a new lens and think beyond simply filling bellies. It is time to shift the conversation from food security to nutrition security.
Socially and economically disadvantaged people already have compromised immunity due to prolonged exposure to malnutrition. During the pandemic, losing access to locally produced fresh meals has put millions of Indians at an additional nutritional disadvantage. THR can become the route to address this nutrition gap.
The road map
We need to nurture mothers with nutrient-rich foods and quality proteins. We need to identify what is missing from the current diet of a child or a pregnant woman and plug those nutrient gaps.
How do we do it?
First, the current THR programme, which ensures basic essential nutrient intake can be modified and reformulated to add crucial nutrients such as iron, folate, zinc, vitamins B6, B12, and D.
Second, macronutrients such as carbohydrates, specifically added sugar content, in THR products can be reduced to an acceptable level, and the quantity of high-quality protein such as pulses, dairy, soy should be increased.
It is also important to take into account that the dietary requirements and taste preferences of pregnant and lactating women and children are different. Therefore, every state should have at least two distinct THR products.
Further, better data monitoring and regular reviews of the existing programme metrics at the national, state and local levels can help improve the quality of the THR products. Feedback from these reviews should be incorporated for programmatic enhancements, and further strengthening THR production processes, including quality assurance, quality control and independent oversight. Use of technology and digital monitoring systems can prove beneficial here.
Time to RISE
A recent analysis of the THR programme and how it can be strengthened with minimal interjection and within the current budget has suggested a framework – RISE – to take this agenda forward:
Refine THR composition and formulation, Improve THR production and distribution, Strengthen THR monitoring and accountability, and Enhance the THR policy environment. THR is well designed, has ambitious goals and adequate budget to reach those who are most in need. With strategic tweaks, it can help India achieve nutrition security for the most vulnerable and help them reach their full potential.
…
tinyurlis.gdv.gdv.htu.nuclck.ruulvis.netshrtco.detny.im
آموزش سئو