Congress interim president Sonia Gandhi would certainly have been jolted by the joint letter sent by 23 senior Congress leaders. But by offering to resign immediately, Sonia has blunted the sting. In 2004, she turned pressure from her party to accept Prime Ministership into a moral victory by gifting the post to Manmohan Singh. Again under pressure from her party, this time she is aiming for a political victory instead, not for herself but the dynasty. The pressure is on her to step away and let a full-time regular president be appointed. There is implicit and explicit criticism of the manner in which the Gandhi family is running the party despite the challenge posed by a relentlessly aggressive BJP. But she is forcing the party to bow to the Gandhi family. Again.
She has the pro-changers on the backfoot. By immediately offering to resign as soon as the news of the joint letter became public, she has prevented momentum from building in favour of the pro-changers against herself and son Rahul. She has forced the party to take sides and as is evident, most of the leaders who really count in party affairs and who owe their positions to her or are fearful of dissidents rocking their cart are throwing their lot in with her, and perhaps a little less effusively for Rahul.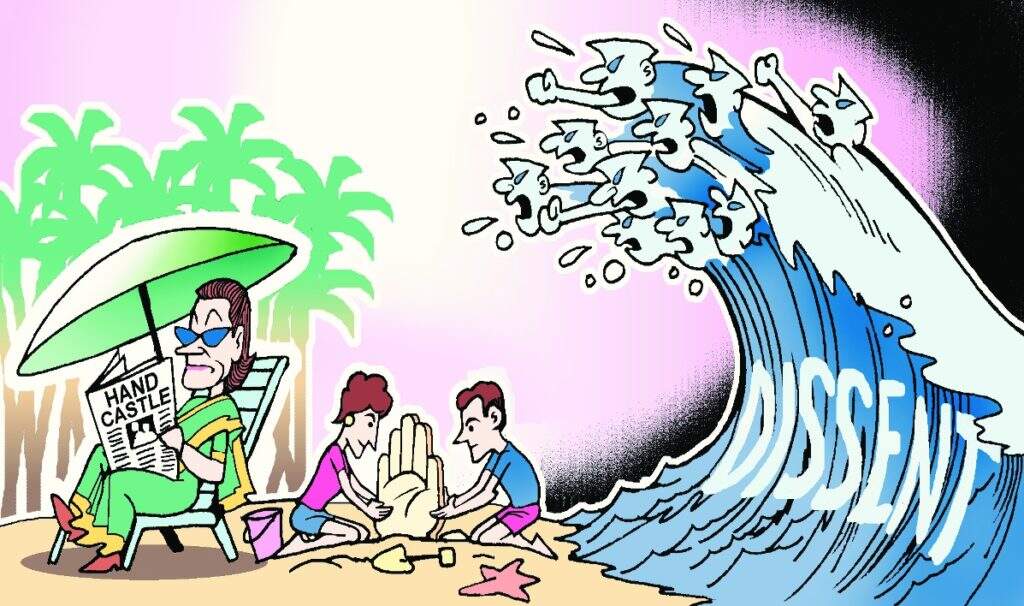 Other than Bhupinder Singh Hooda, none of the other 23 leaders have a mass base. However, all of them including Hooda reached the zenith of their careers during UPA-2. Some like Shashi Tharoor and Manish Tewari are Lok Sabha members and younger than the rest but even they made their mark during UPA-2. Other signatories like Ghulam Nabi Azad, Jitin Prasada, Kapil Sibal, etc have been sidelined by Rahul's coterie. The likes of Veerappa Moily and Prithviraj Chauhan may be ex-CMs but have little clout even in their states. In contrast to this sorry lot apart from Hooda, leaders with mass base, clout in state unit and currently chief ministers like Ashok Gehlot, Amarinder Singh, Bhupesh Baghel, DK Shivakumar, Ramesh Chennithala and Siddaramaiah have been vocal for continuation of the Gandhi leadership.
Even somebody like Adhir Ranjan Choudhary who last month criticised Congress's social media protests and bemoaned the failure to take to the streets has steered clear of the pro-changers. Sonia Gandhi may win this round for her son but each such hollow victory in a feckless party is also chipping away at the Gandhi charisma, already eroded among voters. It is the umpteenth opportunity to come good that Sonia and the dynasty's supporters are offering to Rahul. Perhaps, he is not cut out for politics, especially what is required while in opposition or to rebuild the party from scratch. This could be his last chance.
DISCLAIMER : Views expressed above are the author's own.