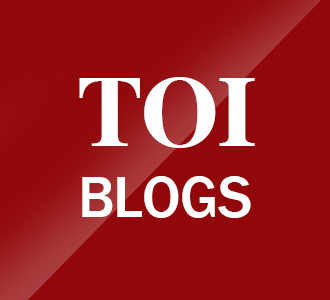 Even though Nitish Kumar's position appears quite comfortable and he is slated to become the longest serving Chief Minister of Bihar, smaller parties and the gen-next leaders aspire carving their spaces during the ensuing elections in the state, which as per Election Commission will go as per schedule. Bihar has been a hyper sensitive political terrain and elections at each of the occasions have had different connotations, complexities and complications – from ideologies to caste to communities to economics to bahu-balis, all in full display.
In recent past Ram Vilas Paswan's Lok Jansakti Party (LJP) has been trying maneuver its potentials and probabilities. The party's President and Lok Sabha Leader Chirag Paswan is trying hard making his presence felt and strength recognized in this election. He has been taking dig at Nitish Kumar often giving a feel of revolt from NDA his party is part of. Ram Vilas Paswan created a platform for his son's digs commenting that Bihar Chief Minister had been failing to lift enough grains made available and meant for his state. After this statement by his father Chirag has been taking on Nitish Kumar too aggressively on all aspects of governance and administration. Recently, he made a tour of various parts of the state and felt that Nitish has failed on all counts. He went to the extent of calling upon his party workers to be prepared to fight all the assembly seats of the state. He also argues that he has alliance with BJP and not with Nitish Kumar's Janata Dal (U). Despite the fact that BJP has unequivocally long back declared Nitish to be the Chief Ministerial candidate of NDA, Chirag wants this to be reconsidered on the face of 'all out failures' of Nitish at the helm. Observers feel his overtures may be aimed at carving out more seats for his party, which otherwise Nitish seemingly would be averse to.
1982 born engineer son of Ram Vilas Paswan is Bollywood star turn politician now a two term MP. Ever since his father gave him charge of the party, Chirag is largely running the party on his own with least of intervention from his ever seasoned father. Chirag has been trying hard fitting into his father's shoes which still appears too difficult for him. By taking constant jibe at Nitish he is trying to create a narrative and debate to address his constituency but Nitish has just been ignoring his comments and not responding or reacting to any of his comments – a too nice way to avoid any narrative to be indulged into.
Chirag, even though trying to become a serious player lacks quite seriously the seasoning his father has been very richly commanding. Chirag is quite popular among the people, especially the youth, of his constituency Jamui – one of the more backward districts of the state. He is easily accessible to his people and give them time listening to their issues. However, he is yet to emerge as a leader of Bihar which may take lot of time before he can be seen to be standing on his own created ground. He lacks the intent of grass-root politics and depends largely on electronic communication modes which seriously limits reach to common men. Like any other politician-son he too has inherited the legacy of his amazingly successful father but skills, caliber and spirits are not the virtues to be copied pasted and that remains true for him too. He is not even a full time politician of Bihar and his time and energy is hugely divided between the center and the state. Either he has to be a full timer in Bihar or nominate someone promising young face to take his party forward in the state.
In fact LJP has been too small and non-serious player in Bihar – its influence, cadre and workers confined only to few of the districts of the state. Even Ram Vilas Paswan did little to make his party visible in state politics as he remained too much engrossed to take care of his interests at the center and could do it outstandingly. Not much has been talked and written about Ram Vilas Paswan and his travails but he has been distinguished on too many points among his fellow politicians of his generation. Ram Vilas Paswan (1946 born) is senior to all his contemporary Bihar politicians – Lalu Parasad, Nitish Kumar, Ravi Shankar Prasad and others who are the leaders arising out of JP movement, even though he too, like all the opposition forces of the time, joined and participated actively in the movement and commanded ample love and affection of JP. By the time the Bihar movement started in 1974 and stormed the nation, Ram Vilas Paswan was already an established socialist leader of Bihar and was the general secretary of Lok Dal. He became a member of Bihar legislative assembly in 1969, since than he never looked back and never allowed his political stature to come down. In 1977 historical elections he entered Lok Sabha with a massive mandate holding the world record for winning the election by highest margin. His Constituency, Hajipur – a twin city of Patna divided by the river Ganga but connected with rail/road bridges too nicely – returned him elected eight times since then losing therefrom only in 2009. An ardent socialist, he had been personally very close to all the socialist leaders of his time. He also remains the only politician in the country remaining part of each of the center ministries right from 1996 being part of all the coalition right from United Front to UPA to NDA serving the ministries headed by the Prime Ministers from Deve Gowda to Gujral to Vajpayee to Dr Singh and still continuing with Narendra Modi. Thus this too may be world record of being a serving minister for that long years in a parliamentary democracy. He has been able to position himself an indispensable and uncontestable Dalit face of Bihar.
At the party level, however, LJP has not been able to do well at the state level. The best of the score it got was 29 seats out of 243 of Bihar assembly in 2005 elections when the party fought in alliance with Congress and against Lalu Prasad's RJD. In 2010 it came down to 3 seats when it went to poll with Lalu Parasad's RJD and in 2015 when it fought with NDA a dismal 2 seats out of 40 it contested. In Jharkhand too the party drew a blank in last assembly elections though it went to polls with too much of fun-fare and expectations. With this dismal position, Chirag naturally has too less of bargaining space. That is the reason Nitish Kumar and his JD (U) is not at all worried about the statements and comments from Chirag. BJP is just watching and probably smiling over the friendly game going on for it knows too well the string remains in its hands only. Nitish Kumar also knows that at the end of the day Ram Vilas Paswan would only has to engage himself in seat sharing exercise among the NDA allies.
Chirag has to prepare a lot for himself first and organize his party too well. His extra aggressiveness with very little of political wisdom and maneuvering skills may rather prove to be disastrous. Shadow and glamour of his father may be of some help for him at the center, in the state politics he has to make his space first before taking on the ever alert and seasoned politician like Nitish Kumar who has come a long way in the state to a position where he only decide the narratives, others only participate around this.
…
tinyurlis.gdv.gdv.htu.nuclck.ruulvis.netshrtco.detny.im
آموزش سئو