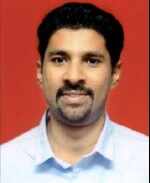 Monday's stormy Congress Working Committee meeting ended with a plan to find a full-time president in place of interim chief Sonia Gandhi, with the majority in the CWC pitching for a Rahul Gandhi takeover. However, Rahul seems to be sticking to his guns over wanting complete freedom to overhaul the party, a wait now in its second year. In other words, he wants to pack the party organs from top to bottom with loyalists in the way Narendra Modi and Arvind Kejriwal have achieved in their parties. Unfortunately for Rahul, his situation is hugely different.
It is victory after victory in Gujarat and then nationally that earned Narendra Modi complete control over BJP. And the job wasn't completed until he could install Amit Shah as party president in 2015. Kejriwal had to wait to pack off Prashant Bhushan and Yogendra Yadav until his sterling 67-3 victory in Delhi in 2015. In contrast, Rahul hasn't shown abiity to put the right people for the job where he had the freedom to do so or deliver a victory that can be credited to himself.
In Punjab, his favourite PS Bajwa was a charismaless wonder who couldn't upstage Amarinder Singh or stall the dizzying march of the Aam Aadmi Party. The situation was no less different for Rahul appointees in Haryana (Ashok Tanwar), Kerala (VM Sudheeran), Madhya Pradesh (Arun Yadav), and some other state units. His choices haven't succeeded in triggering the generational change that Congress sorely needs, because they have lacked the ability to upstage more senior leaders and their factions. Many of Rahul's choices are dynasts themselves, which hints at factors other than merit influencing decisions. Though Rahul has promised student leaders their rightful place, dynasts seem to enjoy first rights to plum posts as the Congress ministerial contingent in Maharashtra reveal.
Rahul is also in no position to pitch his favourites over a Digvijaya Singh in MP, BS Hooda in Haryana, or Amarinder Singh in Punjab. In states where he will have a free hand, the party's stock is so low that the leaders Rahul prefers or the old guard have no hope or talent for making a revival possible. In many states, he gets along with an older generation of politicians like Ramesh Chennithala in Kerala, DK Shivakumar and Siddaramaiah in Karnataka, and Ashok Gehlot in Rajasthan. His proteges like Rajeev Satav in Maharashtra (overseeing Gujarat) and Gaurav Gogoi in Assam (in charge of the north-east too) or KC Venugopal and Randeep Surjewala at the AICC have shown no spark to justify their continuing rise.
The old guard's resentment stems from what they perceive as a fall from the high command's grace which is erecting a distinctively insipid leadership in their place. But replacing 22 of these Delhi based leaders (leaving Hooda out) or the several dozens of others orbiting the Lutyens constellation isn't going to be Rahul's problem when he returns as Congress president. He can pack the Delhi-controlled AICC with all the loyalists and sycophants he wants but that doesn't change anything on the ground for Congress. The ground is out there in the state PCC units which are dominated by entrenched leaders, caste biases, local dynasts, and factional feuds.
The likes of Digvijaya Singh, Kamal Nath, Ashok Gehlot, TS Singh Deo, Amarinder Singh, BS Hooda, Ashok Chavan and Siddaramaiah will fight tooth and nail efforts to sideline them. That leaves most states where Congress must now make a comeback. Even in these like UP and Bihar there is stiff resistance to newcomers or attempts to widen the party's appeal to other caste groups through wooing leaders from other parties. Or he must take the Congress split of 1969 as a model to shape the Congress he desires by expelling the "undesirables". But that leaves the risk of the party further weakening, a big risk after Rahul's bad bets in Punjab and Haryana.
Rahul has waited for a year for the party to fall at his feet. But apart from his acolytes none of the others are in a hurry to put him back on the pedestal and grant him his wishlist. And so Rahul's wait continues.
DISCLAIMER : Views expressed above are the author's own.
…
tinyurlis.gdv.gdv.htu.nuclck.ruulvis.netshrtco.detny.im
آموزش سئو