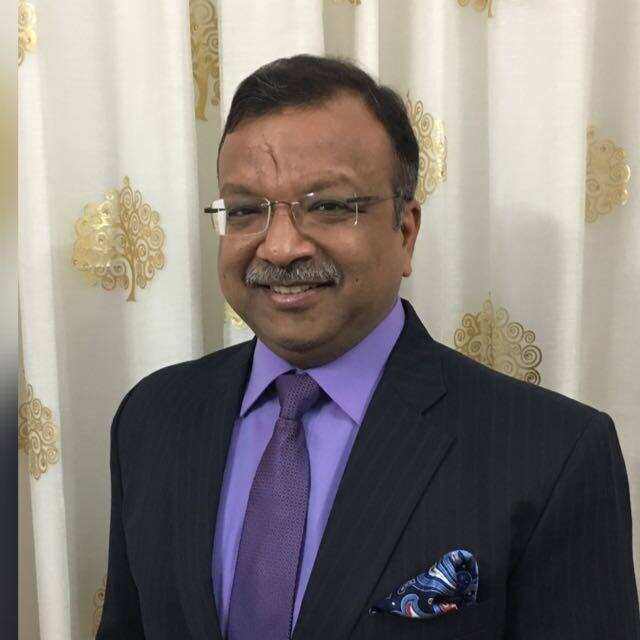 Coronavirus still exists and so do the people stranded in different corners of the globe. Since the beginning of this pandemic, many lives have lost way towards their abode and were stuck in different countries far away from the origin. When every mode of transport was cancelled till further notice, citizens of Rajasthan with booked reservations to their homeland were left alone with no assurance of their whereabouts. Under the alert leadership of Chief Minister Ashok Gehlot, our teams and senior officials have managed to make sure that every citizen gets home like comfort and resources.
Tragedy & Life Saving Mission
COVID-19 has not only displayed the variety of troubles our country is facing, it also gave the Government an opportunity to work towards betterment of infrastructure while simultaneously focusing on the relief programme for Rajasthan migrants. In a fleet of improvements, the Rajasthan Government worked thoroughly to make available more and more transportation facilities of air, train & road. Till July 30, 2020, nearly 25,000 citizens of Rajasthan have landed in Rajasthan under the evacuation programme. 4715 from Kuwait, 1943 from Kyrgyzstan, 1821 came from Kazakhstan along with thousands from other countries have landed in the state. A special task force made by the Rajasthan Government ensured that every citizen reaches the state without any hassle. As soon as they landed in the state, following the Home Ministry's guidelines they were put in quarantine facilities developed by the state for putting a stop on further spread of COVID-19. The arrangements included not only the transportation but the overall process till the time every individual reaches home.
In the month of August, more flights are scheduled to land with Rajasthanis on board. These flights will be coming in from Doha, Sharjah, Kuwait, Dubai, Abu Dhabi. Charter flights are also deputed to bring in people from different countries and the schedule of these flights is chalked on several intervals.
From Flight to Bus to Hometown
As of now, more than 63 flights have landed with nearly 9632 citizens of Rajasthan on board. These passengers were further transported to their hometowns after several medical checkups through designated buses. RTPCR tests are being conducted to keep a tab on further spread of the virus. More than 14,000 tests have already been conducted and the people are sent to quarantine centers and in case of a positive report, medical centers were equipped with required facilities. So far, several districts of Rajasthan have been equipped with enough beds for the citizens arriving in evacuation drives. The capacity of these centres is enough to hold thousands of people at the same time. Overall, the state has 12,444 capacity of beds out of which 2547 are occupied and the rest 9897 are still vacant. Private hotels have also been listed as quarantine centres on a paid basis. The passenger is given a choice upon arrival along with bifurcation of rates and class of the hotel. People are required to undergo a mandatory quarantine of certain days for which they either have to choose the given options or can opt for a free centre provided by us.
Serving Public
The state of the quarantine centre in the capital city Jaipur is world class. With a capacity of 2000, one such centre is located on the outskirts of the city. Originally, the establishment has been developed as the JDA township and seeing the tough times now, it has been converted into a quarantine centre. Till now, nearly 11,000 people coming in from different countries, mainly Gulf, have been taken to these places for a mandatory institutional quarantine provided by the Rajasthan Government. Senior officials stay on duty 24×7 in double shifts along with medical staff on standby to tackle any situation as #RajasthanSatarkHai. Regular meals with enough supply of mineral water is provided to make sure #KoiBhukaNaSoye (no one should sleep hungry). Sanitisation of buildings is done on a regular basis and a person dedicated to check electrical equipment is stationed at the spot throughout the day. The officials present at the spot arrange extra meals for nearly 200 people every day so that if anyone requires more, they can have it available without any hassle. The day any international flight arrives, the people are taken at the quarantine centre and are provided first with a general kit which includes sanitizer, soap, pillow, mask and other essential stuff. On special days like Eid, every individual on the premises was offered sehri.
Not the End Yet
The trouble is far from the end. It still needs a lot from the citizens now. Alertness, precaution is the only first-hand cure as of now and that is the only thing expected out of the general public. Government is taking care of every other aspect of medical treatment but expecting great support from citizens in following these basic safety guidelines issued by the home ministry. The Rajasthan Government is making sure that every single citizen stranded abroad reaches home safely and the state machinery is working day and night to keep them safe as per the guidelines. Like the state administration played a very significant role in transporting thousands of inter-state stranded migrants via trains and buses, the officials will do the best with the overseas Rajasthani migrants coming by flight back to the home!
…