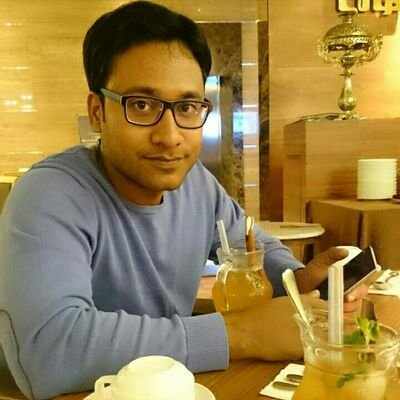 "But Sir, I am not sure this will work," said Aman (name changed), my B. Tech. final year student at Bennett University. Ironically, he said it immediately after presenting his eminently workable and fairly scalable solution to a real-world problem. Aman's concern strangely reminded me of my time in Birmingham. I was then training in UK with a leading international business accelerator as an entrepreneurship mentor.
As a greenhorn, the entire experience was fascinating for me; be it the training methodology or the overall British culture, every single thing was creating an impact. But one thing that left the deepest impression on me was clearly their culture of celebration.
Every time one of us entered the class late, the rest of us used to applaud and give them an opportunity to share their learning and wisdom with all. More importantly, everyone kept a smiling face and encouraging body language during the sharing, even if someone fumbled. While not making one feel offended, it caused enough embarrassment to the presenter to be punctual in the future.
It looked like a cool way of celebrating a mistake or failure. That is why the words of my student reminded me of my days in the UK.
We all make our own share of mistakes and also learn immensely from them. But paradoxically, we also seem to suffer from 'atychiphobia', an irrational and constant fear of failure. Personally, I see a strong link between this fear and our childhood.
As a schoolkid, I often used to get this apparently weird dream of getting exam results in the class where everyone else passed, but me. The fear of this exam failure used to wake me up from deep sleep and keep me awake for nights. Though I never actually failed in any exam, the fear stayed with me. To be precise, it stayed till I shared it with friends and realized that many had the same fear, some others had the fear of getting poor marks, and so on. At times, I feel that along with us, that fear of exams too grows up and becomes the 'Fear of Failure'.
But then, the magic of entrepreneurship happened to me. Starting up early and failing early taught me what worked and what did not. I was fortunate enough to personally experience Eric Ries's beautiful 'Build-Measure-Learn' cycle. This failing and learning gave an all-together fresh and smart dimension to my life. Before I realised, Ries's legendary book 'The Lean Start-up' became my Entrepreneurship Bible. In turn, it also helped me preach these learnings over the years, to help my mentees in shaping and reshaping their start ups.
Being in the final year, Aman had very little time at his disposal to go through the 'Build-Measure-Learn' cycle, so I was wondering how to help Aman overcome his atychiphobia in the context of Entrepreneurship. As luck would have it, I stumbled upon this wonderful blog post on Innerdrive (https://blog.innerdrive.co.uk/7-ways-to-reduce-the-fear-of-failure) where the author has beautifully explained seven ways to overcome the fear of failure.
Not surprisingly, one of the seven that immediately caught my attention was the 'No Shame Policy', once again connecting me to my UK experience. Whatever Aman said, I knew that being a nine-pointer, Aman's true fear was of that of embarrassment following the possible failure, rather than any career concern. Sadly, Aman is not the only one suffering from atychiphobia.
In this country replete with festivals, if only we could teach Amans of the world to celebrate failure than being ashamed of it; we could create an Entrepreneurial revolution!
DISCLAIMER : Views expressed above are the author's own.