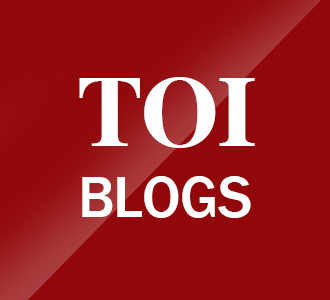 The desire for good health is universal and yet, in many ways, it often plays second fiddle to other aspects of our lives – career, money, travel, family, etc. The role of nutrition in good health and the role of macro and micro nutrients in providing good nutrition are even less understood. It took a crisis like the Covid-19 pandemic to bring the focus back on health and nutrition, as we began our quest for stronger immunity, looking for easy solutions to boost it. What we have to accept is the fact that immunity cannot be built overnight; it is a constant and consistent effort that demands everyday attention. Our diet, sleep and lifestyle play an important role in securing good nutrition, good immunity and good health.
Strong immunity comes from a balanced lifestyle that demands attention to stress, sleep, exercise and diet — a pick or leave-approach does not work here. As we play catch up to a healthier regimen – it is important to pay attention to key nutrients in our every day diet – from macro-nutrients like protein, fats, carbohydrates to micro-nutrients like vitamins and minerals.
What was earlier an individual concern has today become a collective worry with various stakeholders combining forces to tackle the urgent need of improving the overall health and immunity of our population. Initiatives range all the way from online yoga and meditation classes to the reintroduction of traditional remedies such as Turmeric in the form of lattes and haldidoodh, for those who can afford them. Measures to build and boost immunity have only widened in scope and breadth and more and more people are making more effort to bolster their health and immunity in these uncertain times.
In this context, therefore, the need to be better informed and educated about immunity and nutrition becomes paramount. For example — it is widely believed that Vitamins boost immunity, which they absolutely do! However, another macro nutrient, known for its role in building muscle health, is also as important for immunity, namely protein, which is a building block for good health. Yet protein deficiency is widely prevalent among Indians. An IMRB study of 2017 revealed that more than 70% of Indians have protein deficiency and 90% of them are unaware of their ideal protein requirement. A recent Nielsen study with over 2000 Mothers in 16 cities also painted a grim picture – 91% of the mothers surveyed were unable to connect protein with its main functions like managing muscle health and immunity. They were also unaware about the rich sources of protein – which can be both animal and plant based. There is a clear gap in the general understanding of what protein does and how essential it is in improving immunity.
The Responsibility is ours
Public health awareness has largely been the ambit of government although food and pharma brands have started sharing this space. The need to significantly enhance awareness and educate people on the role of protein (among other nutrients) in enhancing immunity is critical and different actors of the health care system, including the private sector must converge on this effort. To cite an example – CII's partnership with Danone to celebrate "The Protein Week" is a long term commitment, which started on July 24 (which is the protein week) to sensitize people to nutrition and inspire healthier eating and drinking habits. These initiatives are a small step towards a big ambition of strengthening health and immunity.
DISCLAIMER : Views expressed above are the author's own.
tinyurlis.gdv.gdv.htu.nuclck.ruulvis.netshrtco.detny.im
آموزش سئو