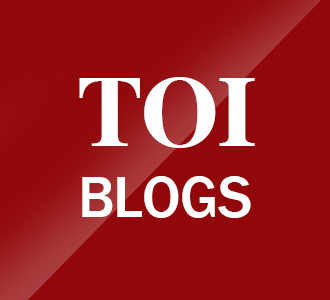 New Education Policy states in its introduction, "Education is fundamental for achieving full human potential, developing an equitable and just society, and promoting national development". The NEP is a change-maker and would like to evolve the present education system by working on fundamental challenges at different levels & focusing on aspects such as drop-offs, inclusive education, more holistic, competent faculty and equity and inclusion in higher education. According to U-DISE 2016-17 data, enrolment drop-offs amongst different types of children is between (1.1% to 0.25%), where a greater dip is seen especially of female students. The data indicates that this decline pertains to enrolment only in case of higher education. Recently, the report released by NEP stated that about 19.6 percent of SC class students fall to 17.3% at upper secondary level.
The Education Infrastructure has undergone a sea change, however a few major challenges make it even more difficult for the differently abled students to pursue higher studies. Some challenges are, lack of; proper infrastructure, skilled or well trained teachers, availability of books and appropriate skills.
Thus, making it even more challenging for the differently abled to continue schooling and pursuing higher education to grab mainstream opportunities.
A bigger challenge post pandemic that has risen is, the need for an infrastructure and foundation for inclusive education not just in urban areas but in the rural areas too. With innovative methods of teaching and training students, it is imperative that teachers must also be equally skilled and trained to teach students with hearing and speaking inabilities. The NEP included Teacher Education Programme, where teachers must have knowledge of how to teach children with disabilities. This form of inclusive education would be beneficial for differently abled students to be a part of the society, participating equally with those in the mainstream.
The NEP recently announced barrier-free access to education especially for differently abled children which should be fulfilled by efforts made by the Central and State Governments through affordable and freely accessible books to students living in socially and economically deprived areas from rural to remote areas. The New Education Policy would also offer assistive devices and appropriate technology-based tools, language-appropriate teaching-learning materials for the differently abled students.
The NEP also announced ease of entry and exit points for those pursuing higher education giving them an opportunity to accept and receive industrial exposure. This truly will be beneficial for the differently abled candidates where they can be given thorough training under professional guidance and be offered roles that suit their physical capabilities allowing them to be a part of the mainstream society accepting challenging roles.
Campaign to make a difference #inspireddifferntlyabled:
People for over centuries have raised a flag on 'Racism' then why not create a social understanding on including the differently abled to be a part of the regular life. The differently abled have been through a social stigma of being eclipsed for a very long time. Campaigns such as #inspiredifferentlyabled, would help do away with this stigma for the differently abled community. Social media platforms such as Facebook, Twitter, Instagram, WhatsApp, and LinkedIn have brought a change that is changing the ethical aspects and realizing long-standing disregard for differently people to deal with respect. Influencer marketing is also playing an important role, where the differently abled can be promoted as a brand and not an empathy so that they can run their livelihood by earning more through various platforms and generating opportunities and becoming self-reliant. Celebrities like Actor Sudha Chandran, Paralympic swimmer Sharath Gayakwad, and Indian actress notable for being the world's smallest living woman Jyoti Amge changed the face of differently abled by transforming and achieving big goals in the odd situation.
DISCLAIMER : Views expressed above are the author's own.
…