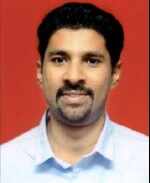 Fugitive diamantaire Mehul Choksi has moved the Delhi high court claiming that his right to fair trial is potentially being undermined by the upcoming Netflix series "Bad Boy Billionaires". His lawyer has demanded that Choksi be allowed to view the episode before it can be released as he fears a "media trial". It goes without saying that a fair trial is an unalienable right of a citizen in a constitutional democracy. But Choksi's invoking of this right is hard to stomach. For one, he has fled India when his role in the siphoning of money from the Punjab National Bank was exposed. Investigating agencies like the CBI and ED have filed chargesheets accusing him of illegally enriching himself of Rs.7,000 crore at the cost of the bank.
A trial can begin only when the accused in a case is present in court in person and the judge reads out the charges against him or her and the accused signs on the order on charges stating before the judge that he or she pleads guilty or not. If pleading guilty, it averts the need for a trial and the judge can proceed to sentencing. If the accused is pleading "not guilty", the judge goes on to frame charges against the accused, necessitating a trial. Proceeding with a trial in an accused's absence would be unfair. So Indian courts are awaiting a number of fugitives for their trials to begin. The list includes terrorists like Dawood Ibrahim, Hafiz Mohammed Saeed and Masood Azhar, businessmen like Vijay Mallya and Nirav Modi, etc.
If Choksi will not return to India, it follows that he cannot be tried in court. If he cannot be tried in court, his claiming the right to fair trial is preposterous. If he intends to return to India to face trial and thereby the Netflix episode must not be aired, then the petition moved in the Delhi high court is a good enough reason to prove his bona fides. He must come visit India, watch the Netflix episode, give his seal of approval or not, and then subject himself to the courts of law for a fair trial. Otherwise, his plea for prior restraint against Netflix should be construed as an unreasonable restriction on free expression.
DISCLAIMER : Views expressed above are the author's own.