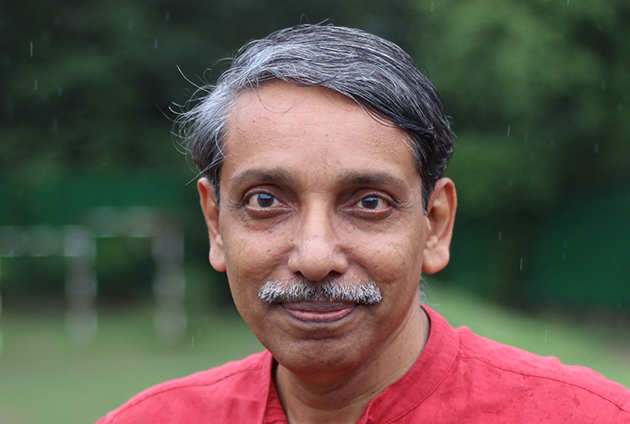 The Covid-19 pandemic has no doubt affected all our lives, but not our resolve to find opportunities in the adversity of the current situation to overcome it. With increased testing, better preparedness in health infrastructure and by following nationwide Covid-19 guidelines, we have been able to keep the casualty rates low. The lockdown is being lifted in stages; economic activities are being resumed. Health experts are clear that it isn't possible to completely eliminate Covid-19 as things stand. Therefore, it essentially means that we have to live with the threat of the novel coronavirus by taking all precautions at an individual level, and collectively take the nation forward.
During Covid-19, among other sectors, the educational institutes have been affected the most. Since the safety and health of our students in the schools, colleges and higher educational institutes are of paramount importance to all of us, we had shut down all educational institutes since March. However, both students and teachers of educational institutes have not only shown remarkable resilience but have also quickly shifted to digital platforms and kept the teaching-learning processes going.
The education ministry has taken several steps to make the digital content available to the students through online portals, TV channels and community radio stations. Universities such as JNU have conducted a number of webinars to train teachers across the country in effectively using the digital platforms. Nearly all the educational institutes have completed the evaluation process of the previous academic session and are ready to move to the next academic session. Full preparations are on in the higher educational institutes to conduct the coming academic session in online mode.
The admissions for the next session in technical and medical institutes, however, are based on entrance examinations. There are two major entrance exams in the country, the JEE and NEET, in which lakhs of students participate to get admission into technical and medical institutes. This year, nearly 8.58 lakh and 15.97 lakh candidates are planning to write JEE (Main) and NEET (UG), respectively.
Both JEE and NEET have already been postponed twice due to the evolving Covid-19 situation. A further deferment of these exams will only lead to more anxiety and uncertainty among lakhs of students and their families. It's unfortunate that some vested interests are playing with the future of aspiring students with unreasonable demands to postpone JEE and NEET. Students spend more than a year to prepare for these exams, and are eager to appear in them.
What we need to do at this hour is not to make them anxious and stressed, but to provide psychological support and not wreck their confidence. Our students are our nation's asset. We should do everything possible to make sure that they are able to seamlessly move on in the pursuit of their higher education goals.
Any further delay in conducting these exams will lead to loss of one complete academic year for the students. It can upset their future plans and employment opportunities. The fact that more than 86% of candidates have already downloaded their admit cards for the exam clearly shows that they are inspired to sit in the exam. Those clamouring for exam postponement are aggravating the woes of the students who, despite all odds during the pandemic, have been most resolute to study relentlessly for the progress of their self, society and the nation.
With lockdown restrictions being lifted gradually, life is returning to normalcy. Educational institutions are also ready to conduct the classes of the new academic session in the online mode. Considering all these factors, even the Supreme Court has categorically said: "We find there is absolutely no justification in the prayer made for postponement of the examination … In our opinion, though there is pandemic situation, but ultimately life has to go on and the career of the students cannot be put in peril for long, and full academic year cannot be wasted."
In support of their argument, proponents of postponement cite health concerns due to Covid-19. However, NTA has announced very detailed standard operating protocols to be followed during the examinations. The Supreme Court took cognisance of these efforts and further added: "… the examination is going to be held with due precaution and it is not going to be postponed." Shouldn't we heed the advice of the highest court of the land?
Chief secretaries of all states/ administrators of UTs have been instructed to make arrangements for the movement of candidates/ escorts/ exam personnel without any hindrance. Health secretaries have been instructed to ensure the implementation of Covid-19 guidelines at the exam centres. District collectors and top police officials have been asked to maintain law and order as well as ensure crowd management.
From my own experience, while conducting the Graduate Aptitude Test in Engineering exam as its organising chairman in 2012, with nearly a million students in attendance across the nation, I can say with confidence that state and district administration officials have always extended all the necessary support during these exams. I have often seen them taking pride in helping us conduct these national entrance tests.
With so many committed and considerate warriors on the call to serve the students' interests and best wishes pouring in for the students from across the nation, there is no reason to postpone JEE and NEET. As a nation, it's the future and interests of the students that matter to all of us and nothing else.
…