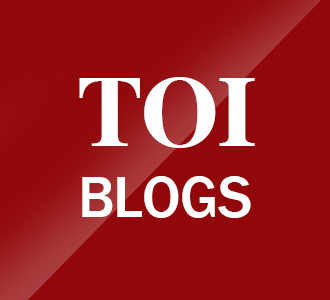 The ground realities of factual expansionism appears to have come on display when the Chinese Ambassador to India Sun Weidong claimed that both the countries have "disengaged at most of the friction points", that temperature was coming down and that both the countries now should commit to "friendly cooperation". Weidong also hoped that both the sides would appreciate the fundamental interests of each other and endeavor to bring the mutual relations back to normalcy. India quickly rebuffed the statement without mincing words and noting that though some progress were made but the disengagement was far from completed and hoped that Chinese side would "complete the disengagement and de-escalation". This is what has been apprehended by people in know-how of Chinese attitudes.
This is the real dilemma and crude contradiction of approach. Disengagement talks between two troops are continuing even though the Chinese side is said to be reluctant to disengage at two of the four friction points in Ladakh. The expressed mood, however, from both the sides have been conciliatory and encouraging ever since our National Security advisor did have a detailed dialogue with the Chinese Foreign Minister. There have been at least four rounds of talks, with fifth in offing, and after each of these meetings positive statement has been released aiming at and pledging for "complete disengagement". However, the statement indicating disengagements having been completed at most of the points from the Chinese side may be intended to gauge the Indian response and approach to the actual progress at the friction sites. This reminds to Nehru's angry remarks on this Chinese attitude that they would advance twenty kilometers and would withdraw ten and assert that they have gone back to the status quo position.
Chinese have been in the known habit of declared undeclared truces engaging in infamous salami slices wherever and whenever opportunity appeared available. This becomes more and more perplexing on the face of the LAC having no international sanctity – not international but not even the mutual sanctity of acceptance by both the nations so much so that while for India LAC is around 3500 kilometers, for China it only two thousand kilometers. This varied perceptions make the LAC one of the most flashing points of the international borders across the globe covering the huge stretch of territory. It is the irony of deep and huge gap of perceptions that makes the border sensitive as well as complex. One may go on accusing the Modi govt of whatever he wants to but the current govt is victim of the historical legacy that even goes past pre-independence era of having mutually contradictory perceptions of LAC with China often dreaming, aiming and resorting to expand in infamous salami slices ways notwithstanding having series of repeated treaties agreeing to and emphasizing upon peace and tranquility at the border.
Given this attitude of China, the Defence Minister during his visit to Ladakh commented that he did not know the fate of the discussions going on between both the sides but one thing he could guarantee of is "not even an inch of the territory" would be compromised. This is only what is important for India having said and done everything. The core value and ethics of Modi govt remains this and China would be left with no option but to come back to status quo at the end of all this. It would just be better if China learns and implements it early. India would just be stubborn on this issue where both political and military leadership is firmly having very rigid unison approach.
Questions are being raised on Modi govt's overall diplomacy in general and pampering China by Narendra Modi in particular. This is too usual that if and when adversities are faced questions are raised on overall policy issues. But fact remains that broadly all the govts, including the current one, have been pursuing by and large the traditional line of our international perceptions and ethos by and large set during Nehruvian era and there have only been practical evolutions over those ethos. Yes, a drastic and revolutionary change is required in our overall international outlook and diplomacy based on primarily, solely and only our national interest. China is and would remain at our border. We cannot change the geography or the history but based on the history we definitely can and must change our future course of action to fix the geography one for all.
China is apparently seen trying to surround us with our neighbors pampered with malice and hatred against us – provoking Nepal, trying making mends between Pakistan and Bangladesh and wooing Sri Lanka pushing huge money. But these would ultimately prove to be temporary measures and India would remain a true friend of each of them, of course except Pakistan, for many other more pressing reasons. India too is engaging in multiple pacts with China's neighbors – Turkmenistan, Mangolia, Uzbekistan and others. These will remain part of the huge game of diplomacy. The most important thing which is worth noting is that despite having huge economic interests with China, the countries across globe are just having their fingers crossed. In none of the stand-offs the world was seen having such a stunning neutrality and still an amazing huge interest in the outcome. This proves the growing clout and influence of India making the world expectant of its coming out of this crisis with pride and honor – this would satisfy the severely inflicted world ego.
China is truly jealous of, rather afraid of, India's growing stature and precisely growing importance among the west. Crudely speaking, both Russia and China have been quite uncomfortable on this but for historical reasons and economic interests Russia is supposed to and, therefore, seen to keep India in good humor despite China's continuous feelers against it. If observed minutely, Modi govt is seemingly playing its cards too well keeping many cards close to its hearts and not disclosing all its options. Despite aggressive overtures of the US in the matter and despite many other supportive indications by other democracies, India is keeping its calm indicating its sole capabilities of resolving its crisis concerning its ever dear sovereignty and integrity of its territory.
This is clearly a conflict between democracy and autocracy. The humanity has seen the way India has honored its martyrs of black fifteenth June and the way China disposed them off muting and crushing their families without even mentioning and acknowledging end of their lives for the country. The world has also seen that though Xi Jinping is much stronger in having his grip over whole system of his country as well as leading a vibrant economy and mightier military than quite obviously Narendra Modi who remains answerable for each of his actions and having a fragile economy, still Narendra Modi commands much more of respect and prestige both within and outside its territory. This standoff, eventually is going to prove that even though India would take years to compete with China economically and militarily, its global aspirations are going to be fulfilled much sooner. China, with this misadventure, has only accelerated India's pace to global prestige and place.
Going ahead on the way, however, democracies of world have to be alive to the threats of autocratic forces and they will have to unite their actions to strengthen each other without loss of any more time. Both Putin and Jinping have secured their tenures to eternity but Narendra Modi and his counterparts in other democracies would have to go back to their people every time to seek the mandate and though personally they may or may not come back but the strength of their offices would definitely be always mightier and these glorious strengths would ensure their superiority!
DISCLAIMER : Views expressed above are the author's own.