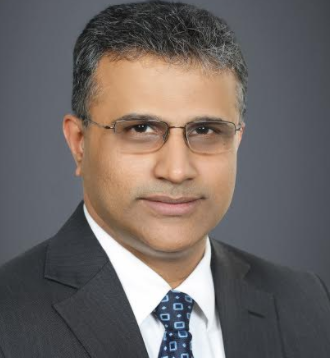 As part of my work and passion, I often ponder over the future of banking. That leads me to the enabling role of digitalization in reshaping the face of banking. Collectively, the industry believed this was going to be one slow, yet steady process to transform the industry. What no one expected was a pandemic to force digital acceleration at such a massive scale.
Considering where we find ourselves today, I expect digital experiences to rewrite the rules of retail and corporate banking. In a volatile world and rising customer expectations, the industry will need to be agile. Dynamic teams and systems must ensure banking delivers a seamless experience to every customer.
Here are some of my observations on how the banking ecosystem could change in the post Covid-19 world.
Redefined retail and corporate banking experiences
The elimination of physical banking at a branch has prompted the retail customer to seek alternative, contactless platforms. As new touch points emerge, a close integration of all systems would ensure customers enjoy a seamless experience with their bank.
Corporate banking is undergoing a similar transformation. Most banks have high-value corporate clients that builds majority of its customer portfolio. This makes face-to-face meetings with branch managers and relationship managers crucial in building relationship. However, technology evolution in banking with the integration of ERP systems through APIs have redefined corporate banking experiences, bringing them at par with retail banking.
Building an intelligent workspace and workforce
As a consequence of the pandemic, it is common for banks to reduce branches since most customers transact remotely. This requires employees to be equally agile and drive the digital vision of their bank. That is where the future of banking lies.
· Marry talent to data
Invest in analytics and avoid silos by enabling employees to effectively read and manage data to ensure data driven decisions take place
.Easy access to customer data on mobiles
Before every conversation with a customer, employees would be able to access their profiles and drive meaningful conversations
· Go paperless, integrate systems
From account opening, to servicing, adopt a paperless mechanism which automatically requires laptops, tablets, mobiles internally. This will enable banks to create integrated networks
· Smart banking
Although social distancing is a norm now, customers do prefer multiple touchpoints. This places emphasis on the efficient use of branches, and offering smart banking as a viable option for customers who prefer a DIY approach through smart ATMs and kiosks, rather than wait in long queues at a branch
Leveraging external expertise
Stiff competition in financial services goes far beyond traditional competition. The ecosystem is made of multiple stakeholders who bring unique capabilities to the table. Instead of investing resources in building those capabilities in-house, I believe it is more efficient to engage and collaborate with third parties and leverage their expertise. Right from working with leading companies to partnering with various start-ups, banks can ideate and implement emerging technologies such as robotics, artificial intelligence, machine learning, advanced analytics, cloud computing and mobility in a cost effective manner. India has a healthy ecosystem of fintechs and partnering with them is the key to digital evolution in the post pandemic era.
Developing next generation of smart governance
Succumbing to cybertheft results in major revenue and customer base loss for a bank. I believe protecting customer information against cyberthreat is a bank's primary duty towards its customers. A relationship is built on trust that requires banks to have checks and balances in place to sustain credibility in the security of information.
While cyber breaches have increased exponentially during COVID-19 as people work remotely, the work-from-anywhere trend will be the new organisational model for many banks, making it extremely important to raise the guard through implementation of smart governance practices. Moreover, while 50% of banks' data is stored on cloud currently, the transition to 100% will happen over the next two years. These are critical factors to safeguard against.
To start with, banks must eliminate usage of personal or rented devices by investing in VDIs. This can act as the first barrier to cyber breaches. To further layer this, implement a series of controls and frameworks to monitor employee and user activity, transactions through authentication. This must be coupled with employee and customer education. Without awareness of cyber threats, it is easy to fall prey to financial fraud. Following best governance practices will ensure a bank is ready to face any challenge thrown its way.
This evolving digital landscape requires our utmost attention. It has disrupted customer behaviour, preferences, and attitude, which is bound to reshape the banking world as we know it. To truly embrace the new world, we must take new measures and look for ways to innovate the existing operations which can fulfil the changing requirements. Simplicity in the digital age is the evolution the banking industry is undergoing.
…
tinyurlis.gdv.gdv.htu.nuclck.ruulvis.netshrtco.detny.im
آموزش سئو